Cuelinks Affiliate - How to Earn Money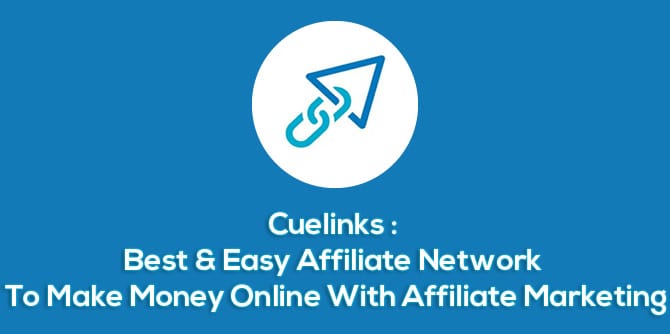 CueLinks is a 2-minute Content Monetization tool for bloggers, deal site owners, coupon sites, forum owners or any publishers or in fact, any websites which sends outbound traffic to online shopping, travel, finance or matrimony websites. We help publishers monetize their content in an effective manner and with minimal efforts from their end.
Cuelinks is all in one affiliate plate form from which you can earn money. No need of different Affiliate network. Just get started with cuelinks and start earning. Cuelinks affiliate network is an intelligent choice for the publishers who just want to focus on their content rather than focusing on earning only. If you are an Indian publisher and want to monetize your website/blog in an easy way then Cuelinks may be a good choice.
How to Join Cuelinks
1.
Click here to join Cuelinks
2. Login to your Cuelinks Dashboard
3. Click on Merchant Lookup at the top
4. Search for Merchant name click on it
5. On the next page, enter the product URL from the merchant site, and click on Link me to get unique Affiliate link
6. Optionally you can directly go to
link kit
(While you are logged into Cuelinks account) and generate a deep affiliate link for any merchant product page, which is an affiliate with Cuelinks.
features of Cuelinks affiliate network:
Ø
Number of merchants : Over 600 merchants from 3 countries India, Brazil and Russia
Ø
Quality of Offers :Almost all the leading online stores are available
Ø
Commission Type: Cost per Sale and Cost Per Click
Ø
Minimum Payout: 500 INR.
Ø
Payment Frequency: NET60
Ø
Payment method : Direct Bank Transfer
Ø
Personal account manager : Yes
Ø
Special Feature : Cuewords, Javascript Code, Widgets
Cuelinks Referral Program Details
Cuelinks helps publishers monetize their content using a single line of javascript code. You can simply refer publishers to us and get entitled to a commission of 25% of the revenue which we made via them. These commission amounts will be paid on a month-to-month basis for the first 3 months.
How can I refer Publishers?
Click on 'Start Inviting' to get your unique referral code.
Write a review about Cuelinks to your readers.
Email and WhatsApp your friends and readers.
Share it with your followers on your social media pages.
Terms & Conditions for Cuelinks Refer and Earn
1. Refer your friends to Cuelinks and earn 25% of what we earn from them for 3 months for each publisher you refer
2. The refer and earn program is applicable only for approved publishers
3. The commission will automatically credited to your account on month to month basis
4. 25% of referral earnings will be calculated on approved earnings what Cuelinks have made